Escape to
Luxury
At Cayley Mountain Resort

Best Value is Guaranteed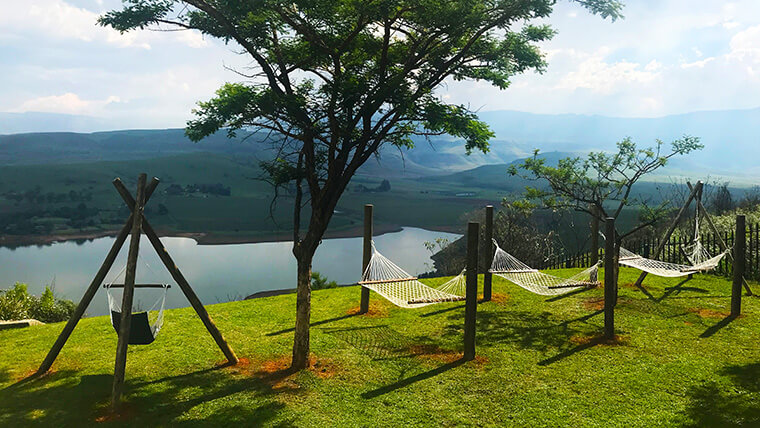 Cathkin Park, Drakensberg
Cayley Mountain Resort
Cayley Mountain Resort is located in the Central Drakensberg with postcard-perfect views over the majestic Sterkhorn and Cathkin Peaks.
Bell Park Dam lies within easy access from the resort grounds and is the centre of many leisure activities, including Cayley Beach Club. This tranquil and modern lifestyle resort offers an on-site Body Bliss Day Spa, a convenience store, restaurant & bar, and numerous fun facilities that will keep your entire family entertained. It is the perfect mountain retreat for business, couples and family holidays.
Accommodation
Villas, Chalets and Suites
Cayley Mountain Resort offers a variety of different accommodation options that will suit most guests' requirements.
First Class
Resort Facilities
Cayley Mountain Resort is ideal for families.
We know that holidays are a time for breaking the mould of the daily grind, discovering new things and having fun and so we planned our resort facilities with this in mind.
View all Facilities
4.6 - Excellent*
Guests love our Resort
Whilst we may be biased as to how amazing our resort is, take a moment to see what others are saying.
It is a good getaway place to get refreshed and to relax, it's a cool place to spend time with...
Granger Mazibuko, November 2023
Google
Chalet beautiful overlooking the mountains & a dam . Facilities like infinite pool are to die for .
Babhekile, November 2023
Booking.com
It was a great experience
Zama Thethwayo, November 2023
Google
The staff were amazing and helped us so quickly and the hotel is beautiful and very modern and up to...
Bernadette, November 2023
Booking.com
This was my third trip to Cayley, and it was as awesome as always. We stayed in one of the...
Warren, November 2023
Booking.com
The best of the best!
Samantha Anderson, November 2023
Google
Very nice and quiet, away from everything, I had a great time
Hlengiwe Zwane, October 2023
Google
Warm welcome n good communication with everyone working there. Workers great you with a smile. Please keep it up ....
Ntuli, October 2023
Booking.com
Beautiful location. Well maintained. Villas are well designed and all basic requirements are provided.
Francois, October 2023
Booking.com
There were too many bugs at night that were nuisance when we were trying to rest/ sleep
Ndlovu, October 2023
Booking.com
The view of the mountains from the chalet was very beautiful, the heated pool was amazing and the chalet is...
Hafsa, October 2023
Booking.com
Prime location, great escape from the city life... Poolside view very tranquil and rooms were well kept.
Fanele, October 2023
Booking.com
The spaciousness of the property, the amenities of the resort. The view
Leri, October 2023
Booking.com
Beautiful views, beautiful & modern resort with plenty to do for kids. Reasonably priced menu.
Londi, October 2023
Booking.com
Chalets / Villas were very nice.
Muhammad, October 2023
Booking.com
I enjoyed every bit of my stay.all were good.
Luckraj, October 2023
Booking.com
We enjoyed the property. Kept in a good condition. Good family activities.
Mark, September 2023
Booking.com
The Mountain overlooking my room was breathtaking.
Nomsa, September 2023
Booking.com
Stunning location, great views. Loads to do. 5 star facilities.
Tamara, September 2023
Booking.com
Scenary and isolation from the communities
Sabelo, September 2023
Booking.com
* Average rating based on 291 Reviews drawn from various online platforms
Explore Nearby
Area Attractions
Surrounded by a fantastic selection of attractions
Some of which include Giant's Castle Nature Reserve, Drakensberg Ballooning, Cathedral Peak Wine Estate, Drakensberg Canopy Tour, Drakensberg Breweries and Spioenkop Battlefield to name but a few.
View all Attractions
Take a look around
An unforgettable getaway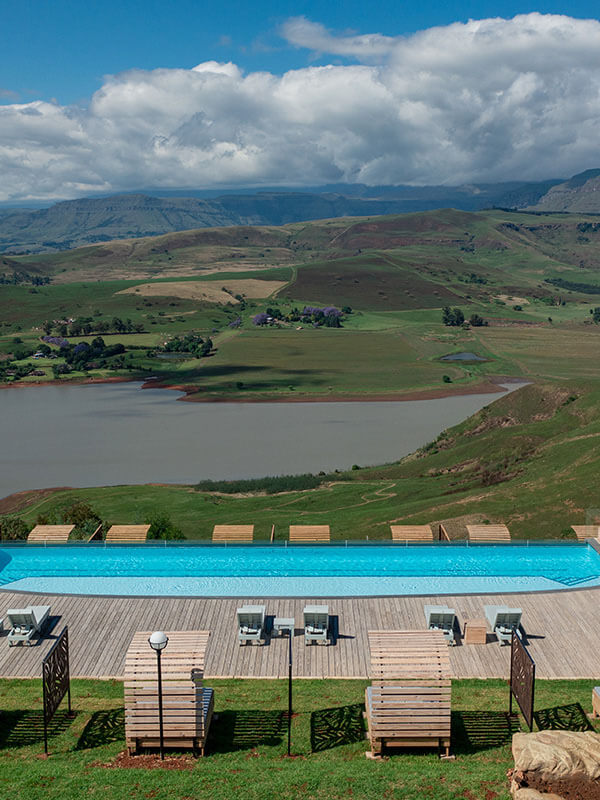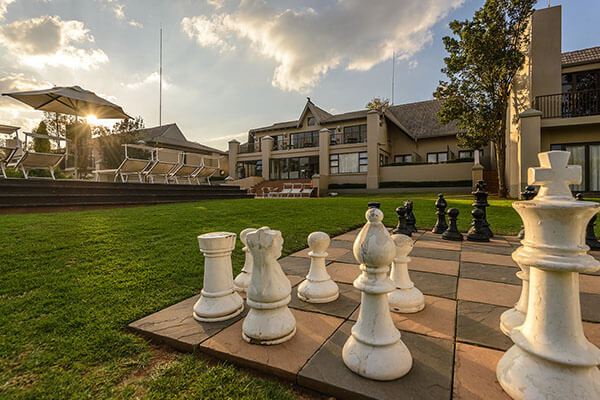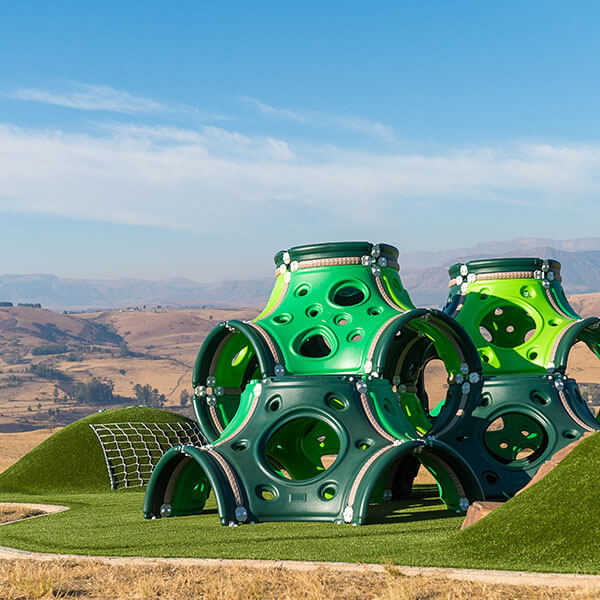 Accepted payment methods
*For online bookings done directly from our site, this Access Pass is included FREE of charge.
---
Bookings
General
Cayley Mountain Resort
---
Book by phone: 0861 269 846
---
Own at Cayley Mountain Resort
Beekman Management Portfolio (BMP) is offering you and your family guaranteed holidays every year in your very own luxurious self-catering Chalet or Villa. There is an offer to suit every pocket and finance is available on all options.
Find Out More
Our Other Luxurious Resorts